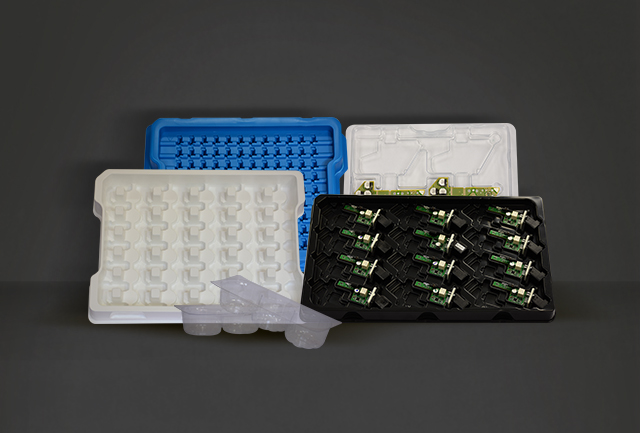 Trays
Effectively protect, organize and transport
Thermoformed trays have diverse roles as they can organize, protect, transport, and display products. Trays are a great way of transporting products due to its multi-cavities which facilitates loading and unloading processes.
The design of thermoformed trays considers a variety of options with thickness, colors and the different materials available and can be complemented with a lid, stacking or snap system.
Trays can be standardized in the manufacturing process by offering the option of re-usable trays to not only help reduce costs, but also as an eco friendly solution.